This post brought to you by
Whitney Farms
. All opinions are 100% mine.
This is a patch of grape hyacinth flowers growing in my garden, near the back wall of our yard. They look healthy and happy even though I do not tend to them much. I only feed this area with
organic soil
and
organic plant food
once a year.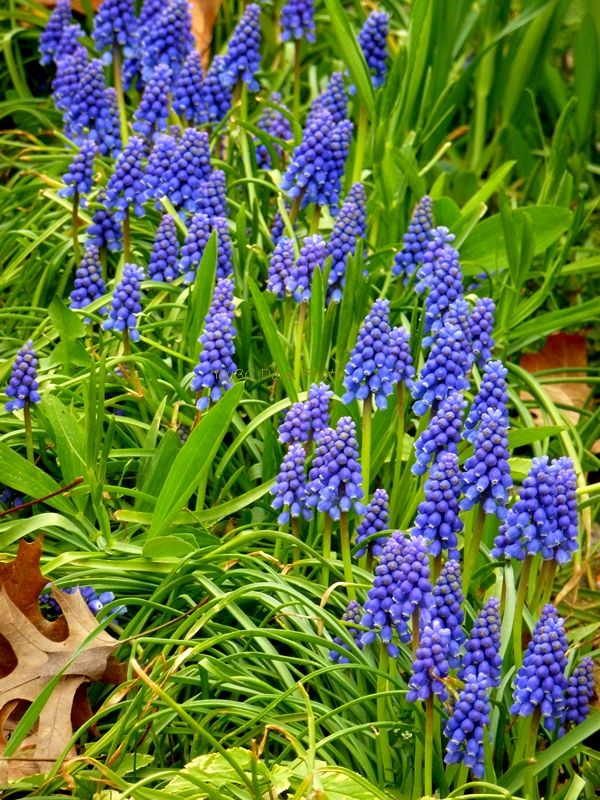 I have a plan for this area some time down the road, such as different fruit trees like mango or avocado tree, and I prefer not to use chemical at all in the yard. Trinity loves to play outside and I love the fact that she won't be in contact with anything harmful.
Whitney Farms®
has been in business for over 25 years, and their product has improved to bring these benefits below:
-low to no dust
-no manure odor
-easy to apply
-Contains beneficial microbes
-Specially designed protein-based blends provide your plants with both macro and micronutrients they need to grow and thrive
Isn't this information good to know? It is safe for the environment, and perfect for any garden! If like me you are worry about the harmful chemicals around children, then click on one of the links in this post, fill out a few lines and get $3 dollars off on this Whitney Farm product.
If I ever have free time to carry out the plan for this area in my garden, I will definitely use only organic feeds!
Share me